Domain authority
Domain authority, why you need it, and what does it cost to achieve?  All questions you need to ask yourself when ranking videos and websites.  I have mentioned many times that Google and other search engines are a pay-to-play game.  You need page one rankings, you need to pay.
Yes there are some ways to build authority without spending much money, however as a business person you should not spend your time here. You are an expert in your field.  People purchase from you because you solve a problem for them.  Do not take time away from servicing your client base to rank your videos and website.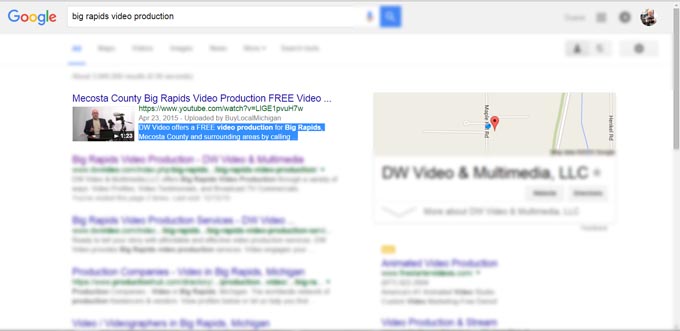 The past few months we have been test marketing ranking.  The results, and these were not surprising.  Geographic rankings for a video is based on the size of the city and popularity of that key word.  In Big Rapids we were able to take a video and place on page one.  The same process and key word in Grand Rapids ranked as high as page three but dropped rapidly over the past month or so.  Why, no authority to push that domain.
Check out our six part video blogging series on Facebook.  Look in the video tab and while there, 'like' our page.